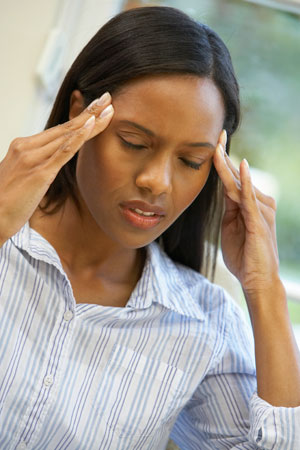 In the past few years, transcranial direct current stimulation (tDCS) has become a more commonly-used treatment for a variety of conditions, including nervous system diseases and headaches. However, little clinical research has been done to confirm the effectiveness of this treatment for headaches. Recently, a team of researchers provided a retrospective analysis of the treatment results, providing evidence for the use of tDCS to treat several types of headaches.
The researchers examined tDCS as a treatment for primary and secondary headaches. The procedure involved stimulating electrodes placed at various locations on the scalp of 90 patients with migraine, tension-type headaches, or chronic post-traumatic headaches after a mild head injury.
Several measures were used to evaluate the effectiveness of tDCS, including a visual pain scale, self-reported headache intensity and duration, number of ways with headache per month, and amount of analgesics used.
According to the patients, tDCS frequently led to fast headache relief, often within the first two to three sessions, regardless of headache type. Amount of analgesics used to relieve typical headache attacks decreased from two to six tablets per episode to six to 12 tablets. The number of attacks, duration of pain, and number of associated symptoms also decreased.
The treatment's effectiveness was found to be comparable to that of modern pharmacological drugs, with no negative side effects. These results were maintained on average five to nine months following treatment. Effectiveness appears to depend on the location of stimulating electrodes based on the headache type. More research is needed to determine optimal tDCS treatment design for various headache types.
In the meantime, patients can benefit from other drug-free treatments for headache like chiropractic care.
Reference
Dmitry Pinchuk D, Pinchuk O, Sirbiladze K, Shugar O. Clinical effectiveness of primary and secondary headache treatment by transcranial direct current stimulation. Frontiers in Neurology 2013 (4).