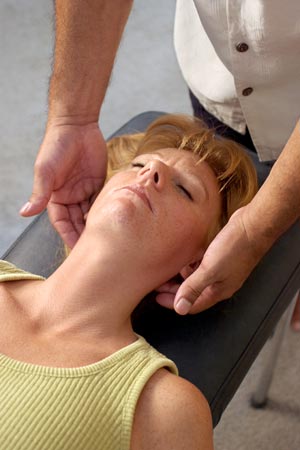 New legislation has been introduced in Congress that could expand insurance coverage of chiropractic care for military personnel.
The "Chiropractic Care Available to All Veterans Act" would require the Department of Veterans Affairs to include a chiropractor on staff at its major medical facilities by 2016.  Another bill, "Chiropractic Health Parity for Military Beneficiaries Act," would extend coverage of chiropractic to military retirees, dependents, and survivors. The bill defines chiropractic services as any diagnosis, management, evaluation, and treatment of musculoskeletal conditions delivered specifically by a chiropractor.
"Those who have made sacrifices for our country — especially veterans, active-duty military, and their family members — deserve access to the best healthcare available, which includes chiropractic services," stated the president of the American Chiropractic Association, Keith Overland, DC, in a press release. The ACA is supporting both bills.
Chiropractic treatments have been shown to be particularly successful in helping veterans recover from musculoskeletal conditions. With nearly half of all veterans suffering from back pain, it only makes sense that they have access to evidence-based treatments like chiropractic. The ACA encouraged supporters of chiropractic to contact their congressional representatives about the proposed legislation.